Dahlia album released. DARKAESTHETIC on iTunes, YouTube and other digital platforms.
Dahlia Dark's album was released on iTunes 6/16/17 from her project DARKAESTHETIC. The album is also available on Apple Music, GooglePlay, and other digital platforms. Digital downloads and CD's available here https://store.cdbaby.com/cd/darkaesthetic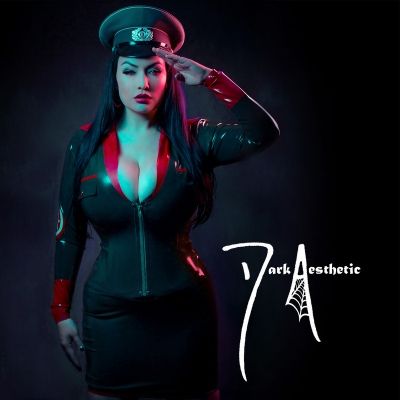 DarkAesthetic album cover artwork and photography by Chad Michael Ward.
Music video releases start next week! SUBSCRIBE to DARKAESTHETIC YouTube Channel.
Official DARKAESTHETIC music video trailer and first video Crave Enslave is out now. More music videos coming soon.
YouTube: https://www.youtube.com/channel/UCuRnp5ulGFtyP7zowvzcurg
Instagram @DarkAestheticMusic
Facebook: http://Facebook.com/DarkAestheticMusic
Twitter: @_DarkAesthetic
iTunes album link: http://geo.itunes.apple.com/us/album/darkaesthetic-ep/id1248920836?mt=1&...